ROLE
Redesign
Development
Implementation
VERTICALS
Food & Beverages
ROLE
Redesign
Development
Implementation
VERTICALS
Food & Beverages
Brand Overview
Tea Connection is a leading brand of tea in strands from Buenos Aires, with stores in Chile, Mexico, Brazil and, soon, Uruguay. If you're looking for the greatest selection of tea and healthy options to eat, this is your go to place. With physical presence in the mentioned countries, they were looking to expand and improve their digital presence with a Shopify Store.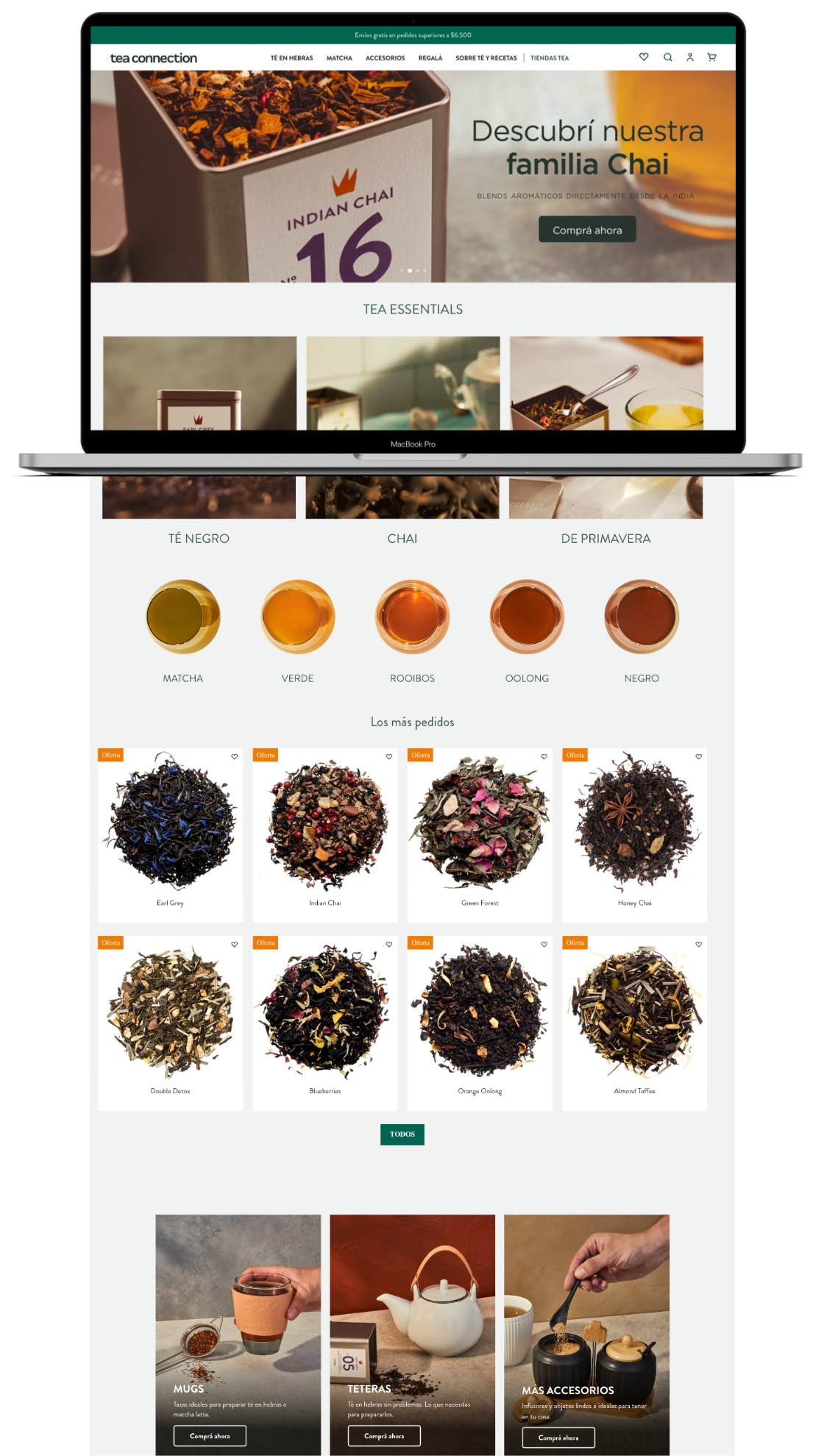 Requirements
With a great vision for the future and always thinking how to provide an even better service for their clients, they reach us to redesign their website and improve a few functionalities to provide an excellent user experience
"With Innovate you work very organically, they understand the business priorities as if they were an in-house team. They have a lot of sensitivity, talent and speed to address issues"
Solution
We did a complete redesign of their site, always working side by side with their eCommerce team, listening to their needs and taking actions that improved almost 300% of its sales. 
Besides the implementation we did a constant consulting work to recommend the greatest practices and apps to improve the performance of the site.