ROLE
Replatforming
UI/UX design
Custom Development
Integrations
VERTICALS
Fashion
Cosmetics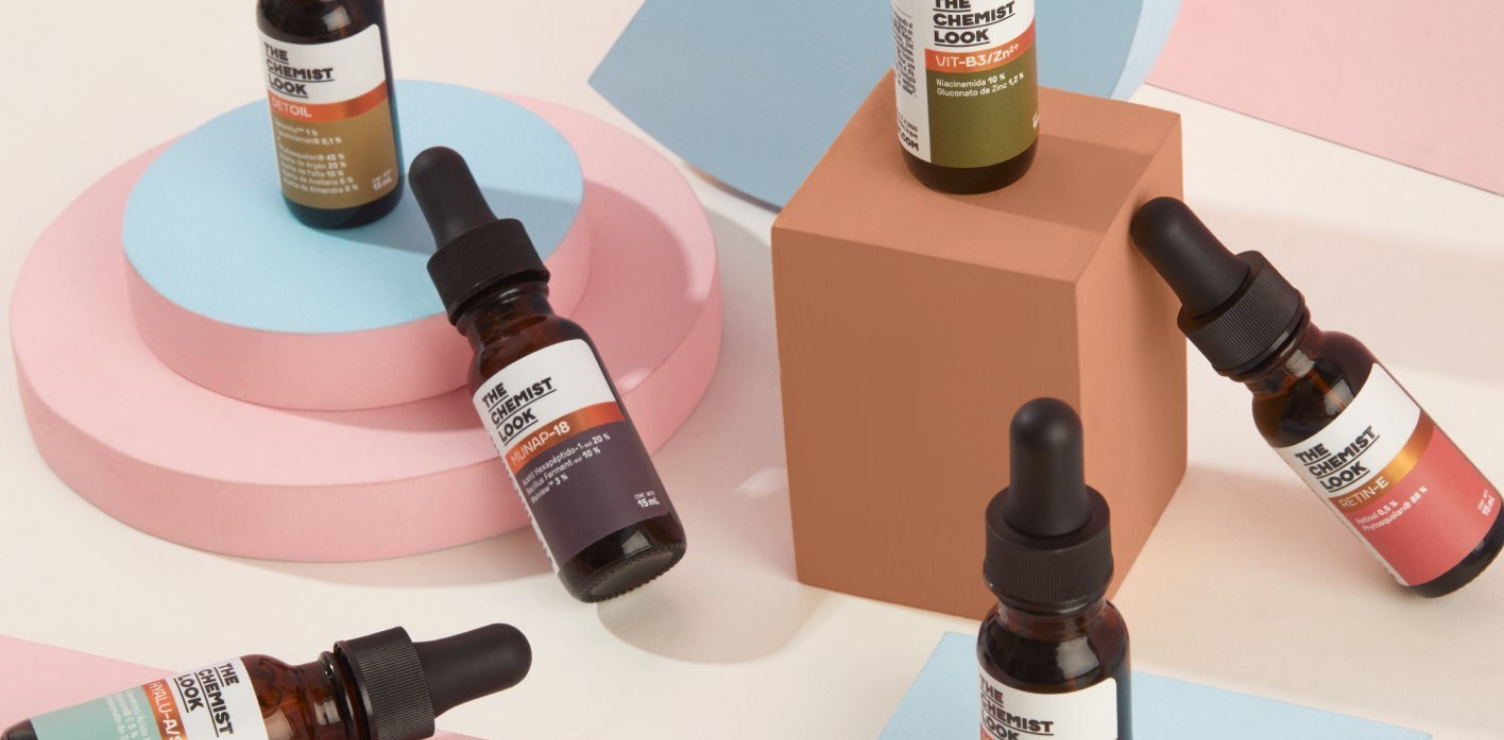 ROLE
Replatforming
UI/UX design
Custom Development
Integrations
VERTICALS
Fashion
Cosmetics
Brand Overview
The Chemist Look is a conscious, vegan and obsessive about effectiveness cosmetic company based in Uruguay. This brand is known for prioritizing proven efficacy and increasingly sustainable development. 
Their philosophy is signature cosmetics, which means constant investigation and conscious formulation, to offer a high quality product to an increasingly informed and demanding public.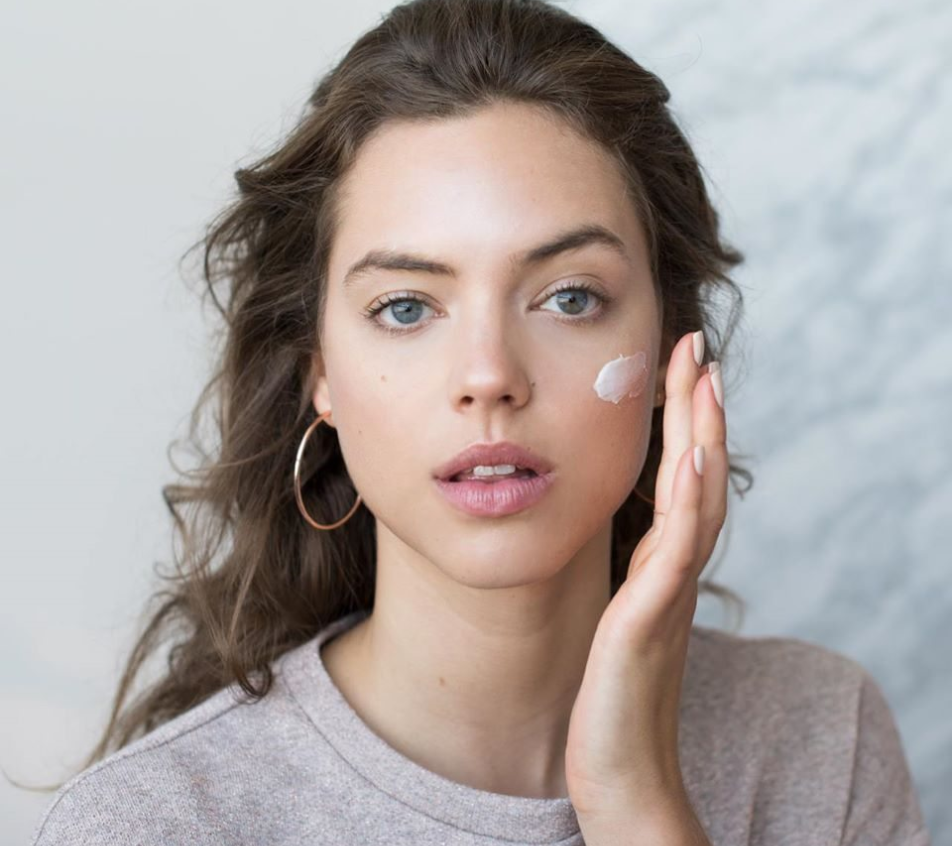 Requirements
The Chemist Look was looking to expand their business internationally, so we were in charge of the development of two new stores: one in Chile and the other one in Argentina.
They also needed us to re-design their website to be aligned with the essence of their products: simple, clean and healthy, so the key in this project was the constant conversation with our client, to absorb their vision of cosmetics and translate it in the development of this website.
"Innovate team was really good, they understood the project, brought ideas and adapted really well to our existing agenda. The team worked hard in customization and the store. We´re full of joy with the final results, great synergies were achieved between both teams and pushed forward to obtain the desired results"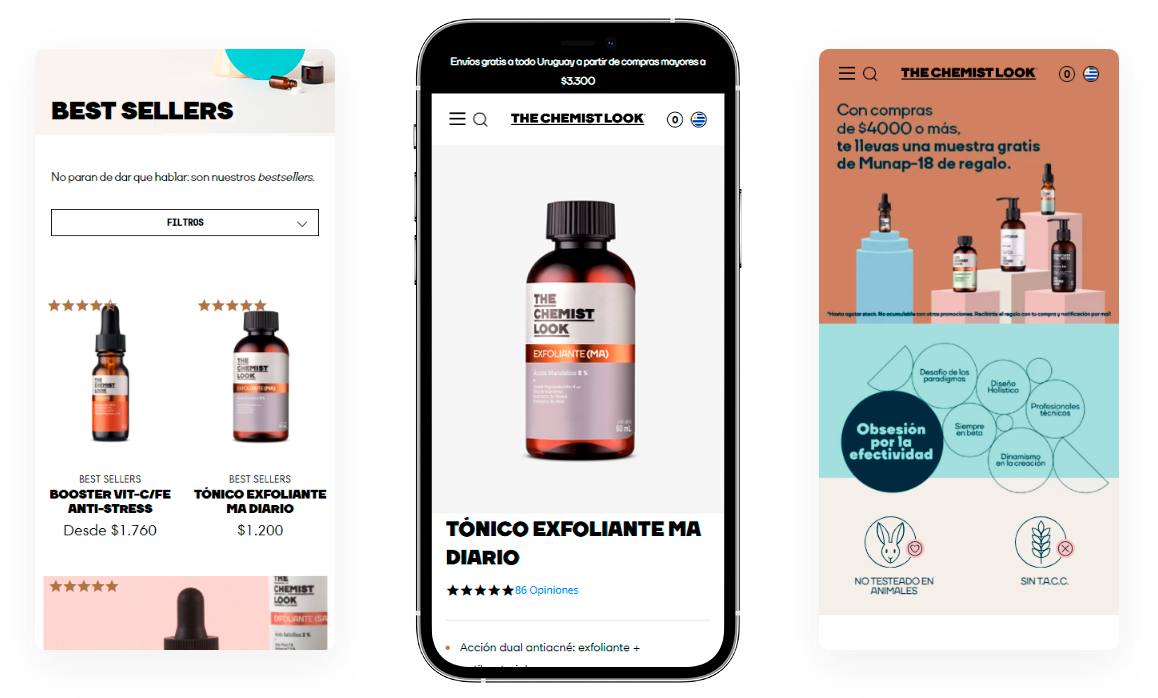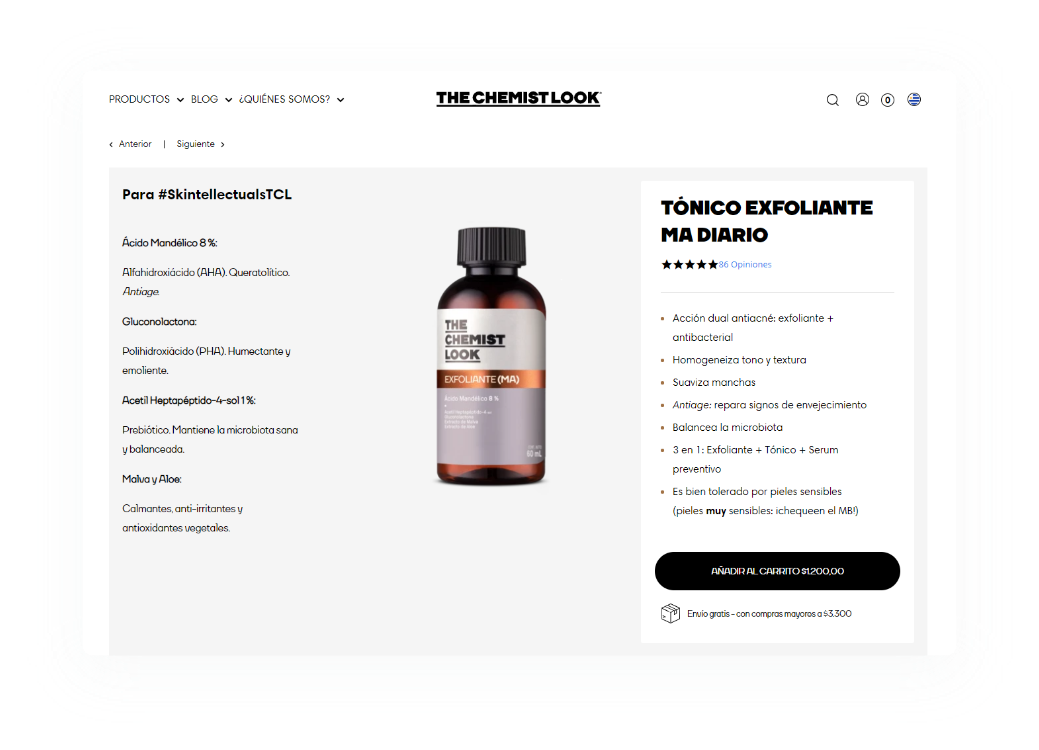 Solution
The first step of the project was to migrate the website from WooCommerce to Shopify, to improve and elevate the UX. 
We also worked on the redesign of the website to make it easier to navigate, from that point we start working on the cloning of this new website to the other countries the brand was planning to settle, integrating each site with different ERP and adapting them to every requirement or need that each region has.
Since launch, our team continued working with the brand in support tasks.