ROLE
UX/UI
Development
Migration
ROLE
UX/UI
Development
Migration
Brand Overview
Valery Accesorios is a B2B brand from Argentina that sells accessories for women, men and children.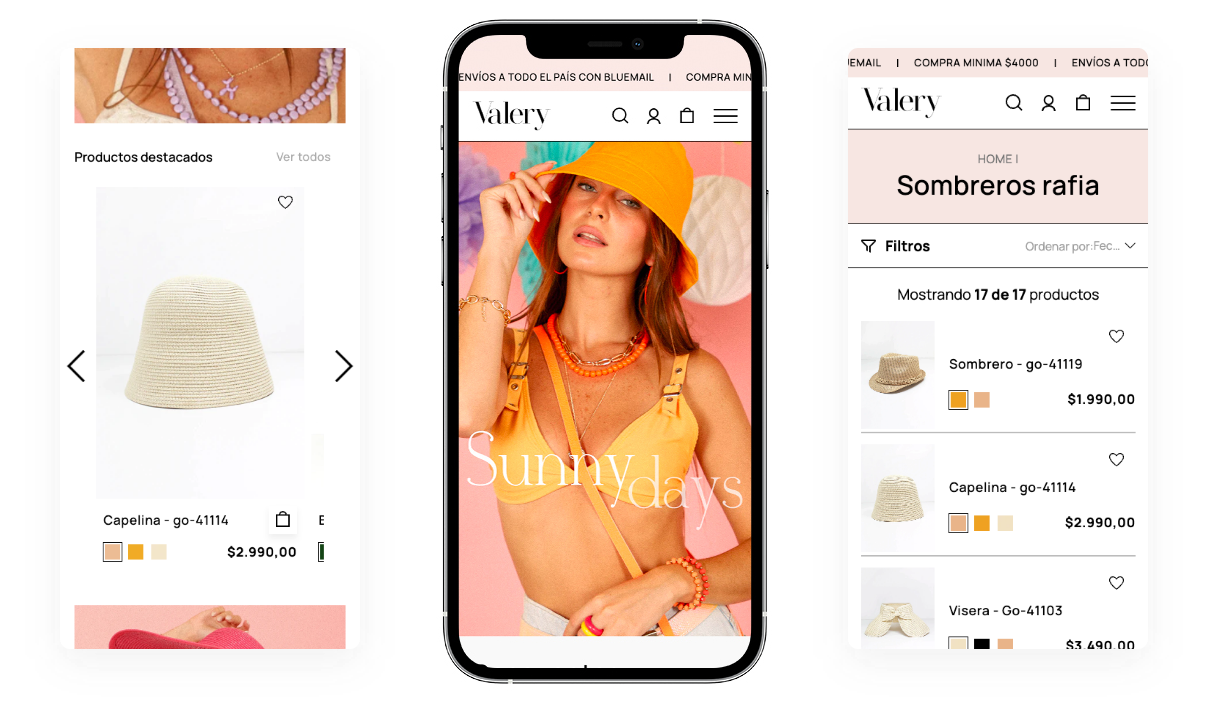 Requirements
This project includes a migration from WooCommerce, redesign, implementation and set up of a few features for the B2B functionality. The goal is to build an autoadministrable site so our client can manage the site without our constant help. 
Solution
We have built a self-manageable site so that our client doesn't have to depend on us for every small change on the website. Among the functionalities we have implemented, we can highlight the minimum purchase, which enhances the user experience in the purchasing process.