ROLE
Replatform
Design
Development
ROLE
Replatform
Design
Development
Brand Overview
Intense, defying, modern and attractive, this is how we describe Magma, a universe in constant movement. Magma is an Uruguayan brand that was born in 2001 with the goal of being at the forefront of fashion, focusing on innovating to offer excellent and cured products to their clients.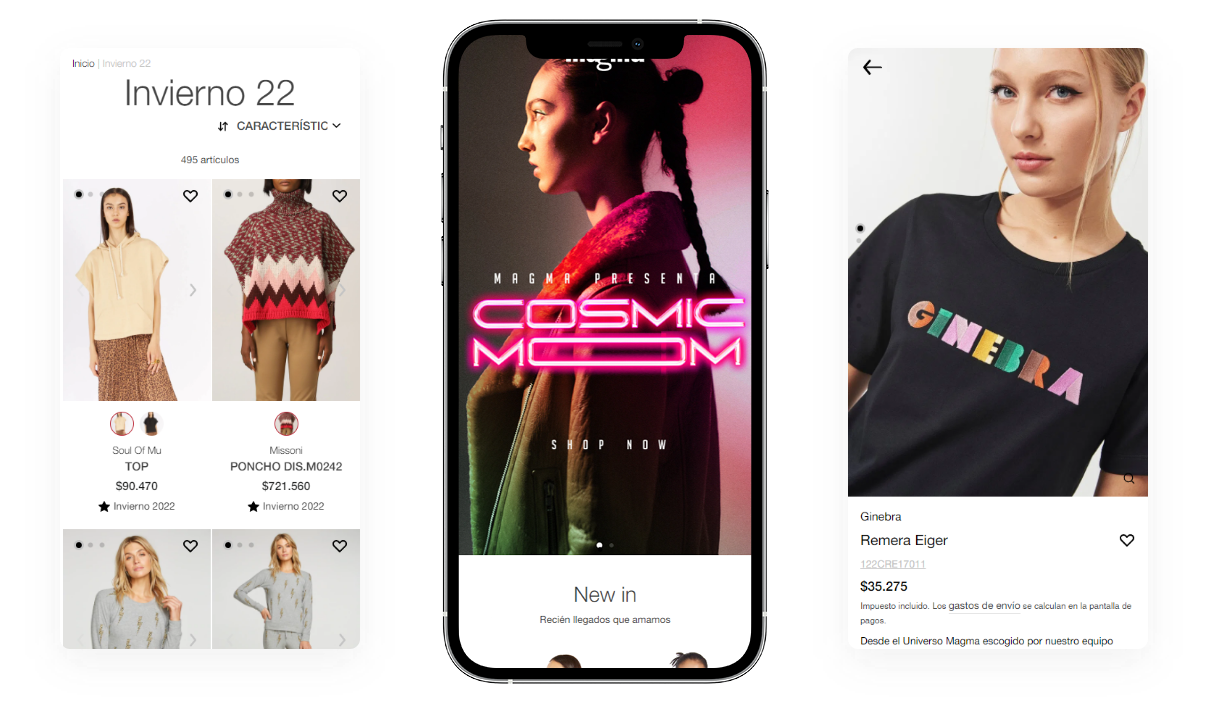 Requirements
This brand from Uruguay was looking to improve their performance,  and internationalize their store to Chile and reached out to us for the task. Nowadays we're also rebuilding their Uruguay Store, integrating platforms and improving their user experience.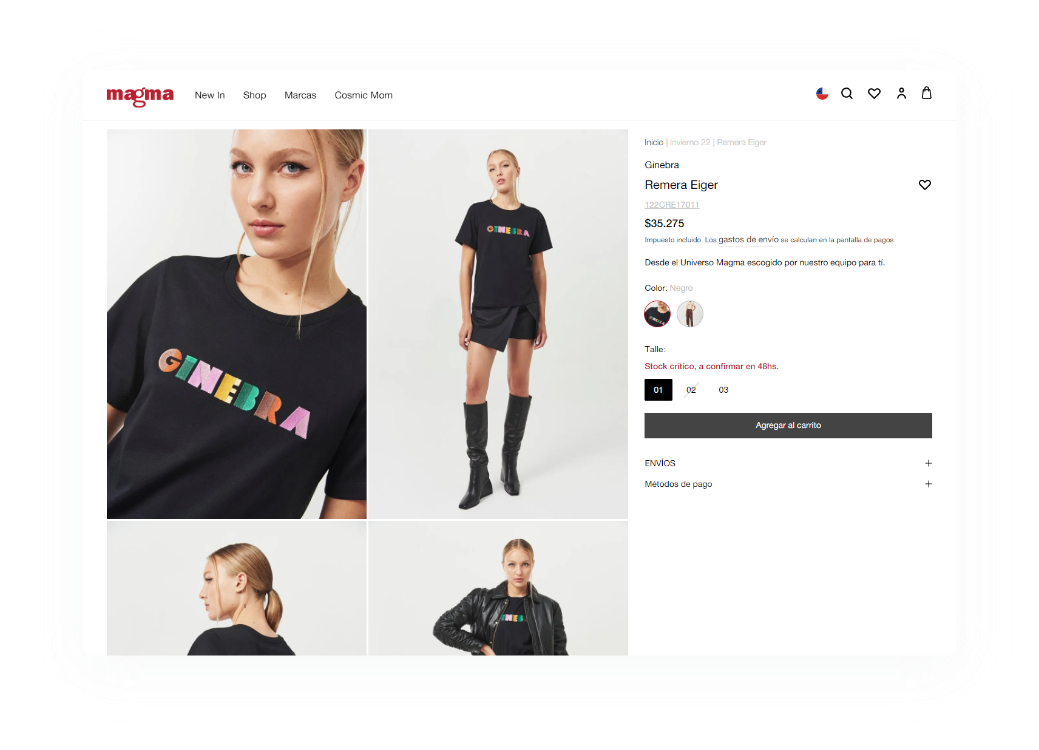 Solution
We replatformed their store to Shopify, redesigned it to be as defying and modern as they are and worked in the development of solutions to provide a first class service, to be up to the in-store attention.