ROLE
UX/UI
Development
Migration
VERTICALS
Home & Interiors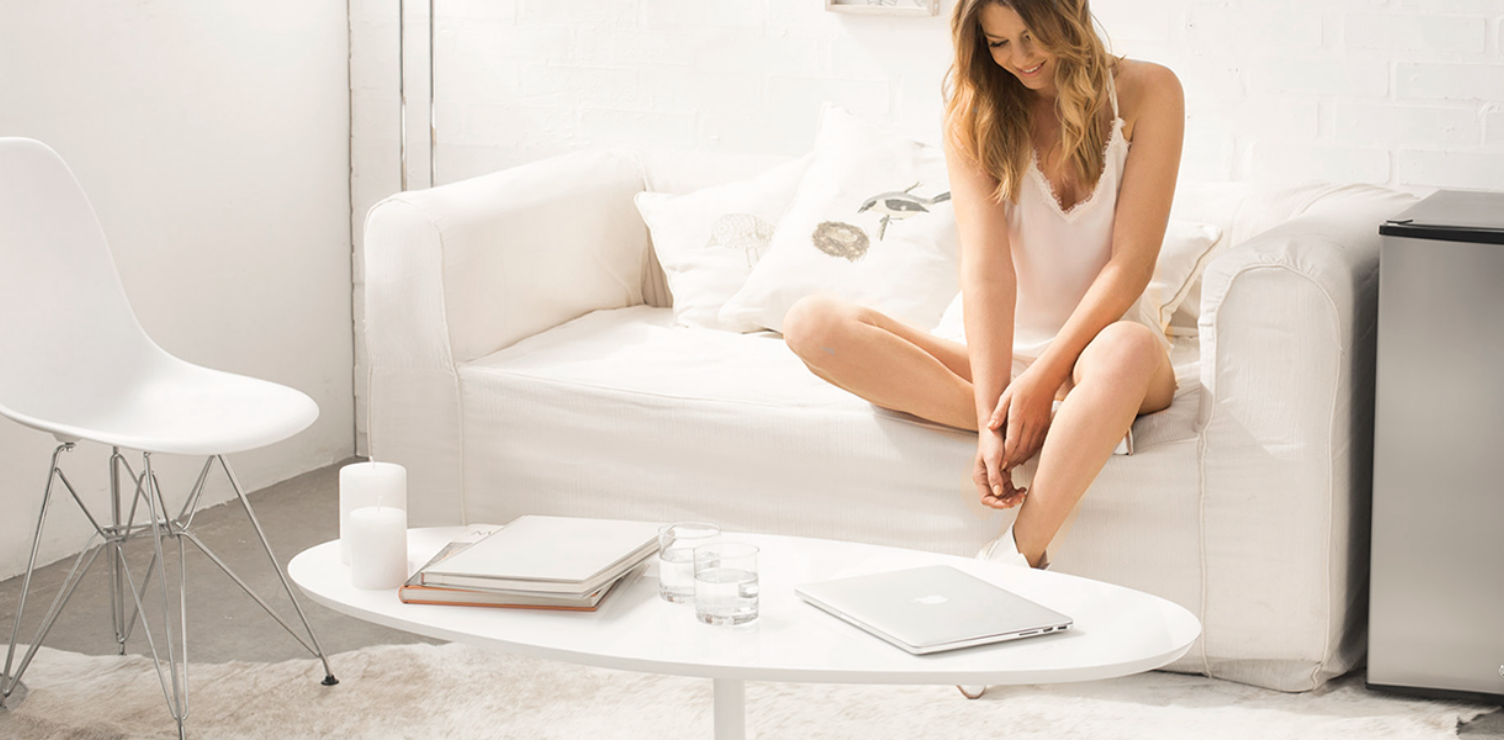 ROLE
UX/UI
Development
Migration
VERTICALS
Home & Interiors
Brand Overview
Vondom is an Argentinian brand that sells fridges, wine cellars, freezers and more. They already have a website but they were looking to redesign it and improve the functionalities in order to offer a better buying experience to their clientes, and they chose us to do so. A few months ago we also worked with another brand of this company, Winefroz, so knowing that they chose us again is really satisfying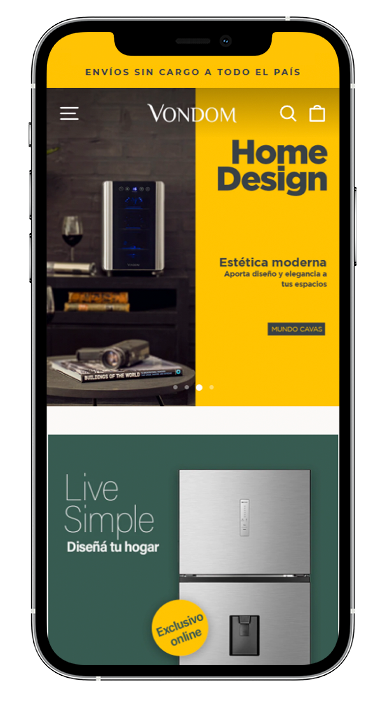 Requirements
They already have a website but they were looking to redesign it and improve the functionalities in order to offer a better buying experience to their clients, and they chose us to do so. 
A few months ago we also worked with another brand of this company, Winefroz, so knowing that they chose us again is really satisfying
"We're really happy with the new Vondom's website. We did a branding makeover and redesigned our website. Besides, our buying experience improved considerably thanks to the easy navigation that Shopify provides. Innovate's team was very professional, we worked as a team during the whole process, bringing ideas and solving all the conflicts."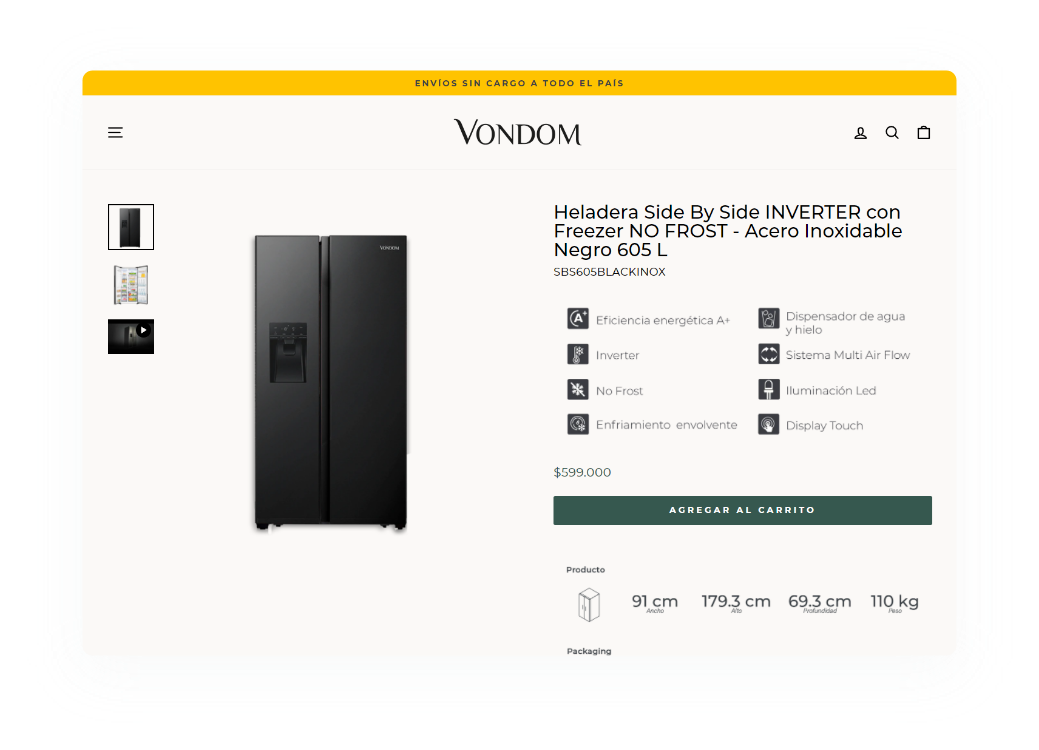 Solution
The first step was to migrate their store to Shopify, this way they'll be able to provide better functionalities to elevate the user experience. We also redesigned their website to make it clean and easy to navigate