Brand Overview
 "Rise with the fallen" is this brand slogan, and it matches not only their style, but their history. Fallen Footwear is a US company that couldn't recover from an economic crisis and stop their production, since 2019 belongs to Town Collection, a major Argentinian skating, surfing and all kind of extreme sport clothing distributor, whose founder is Ronnie Mazzei, an enthusiast of extreme sports.
Ronnie´s plan after acquiring the company was to restart the production and take it to a whole new level, physically and in a digital way too, and that's the point where we intervene to make it happen.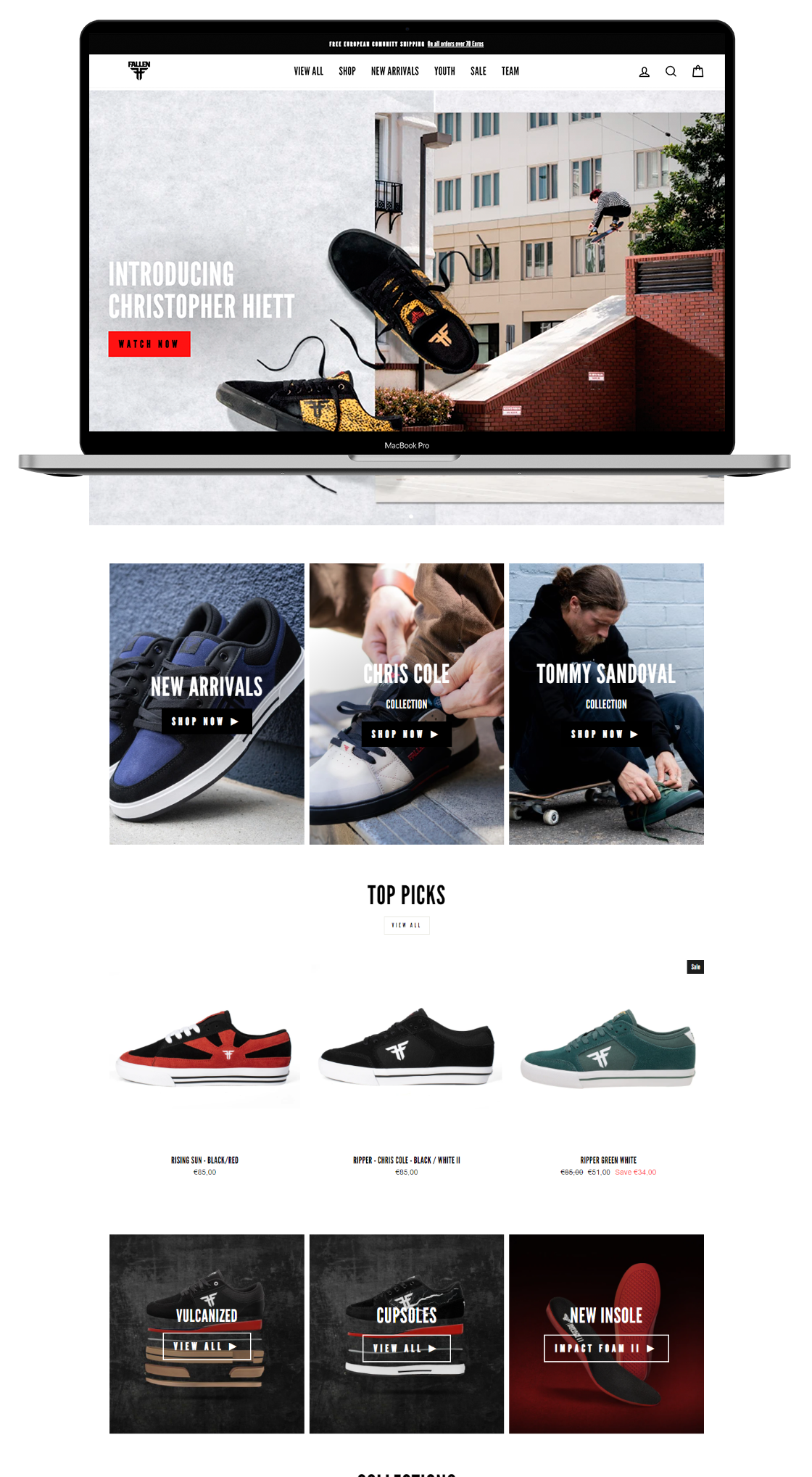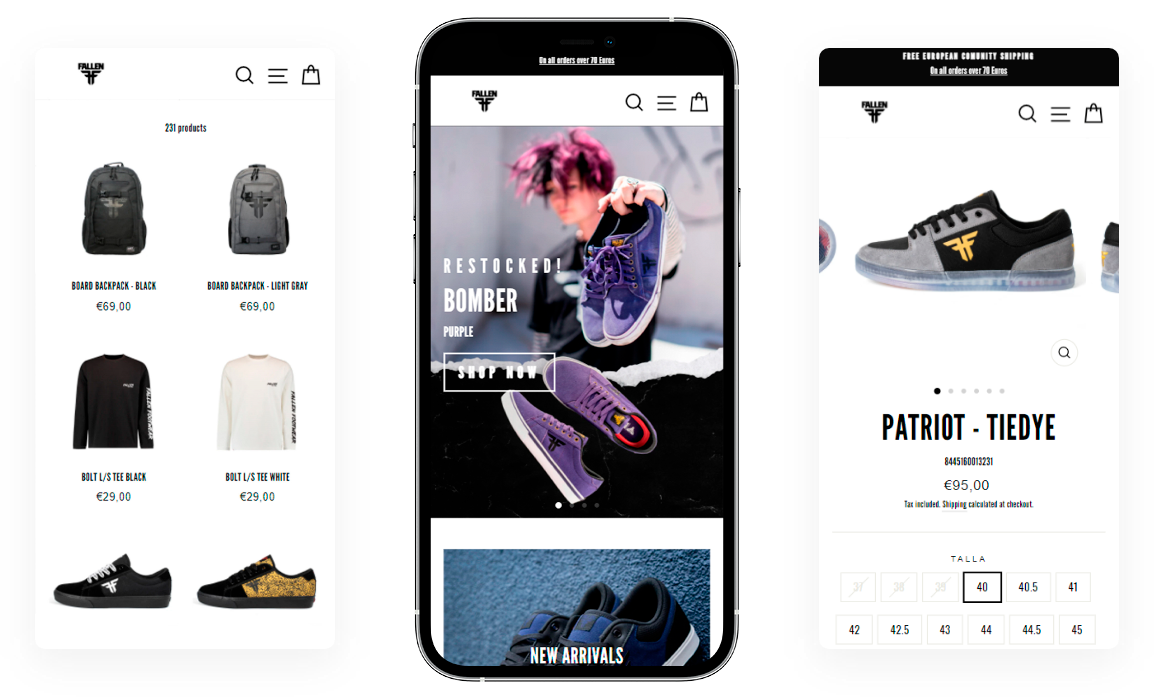 Requirements
Our team was in charge of the design and development of the whole US store, integrating platforms to simplify the navigation, creating a user-friendly site and focusing on the user experience during the buying process 
This brand's main objective was to internationalize their business, so we worked on the cloning of the website in Chile, Mexico, Colombia, Australia, Canada, Argentina and Europe, adapting every store to the requirements, needs and payment methods of each country in particular.
"They responded to all our needs, and they were willing to help. Always available"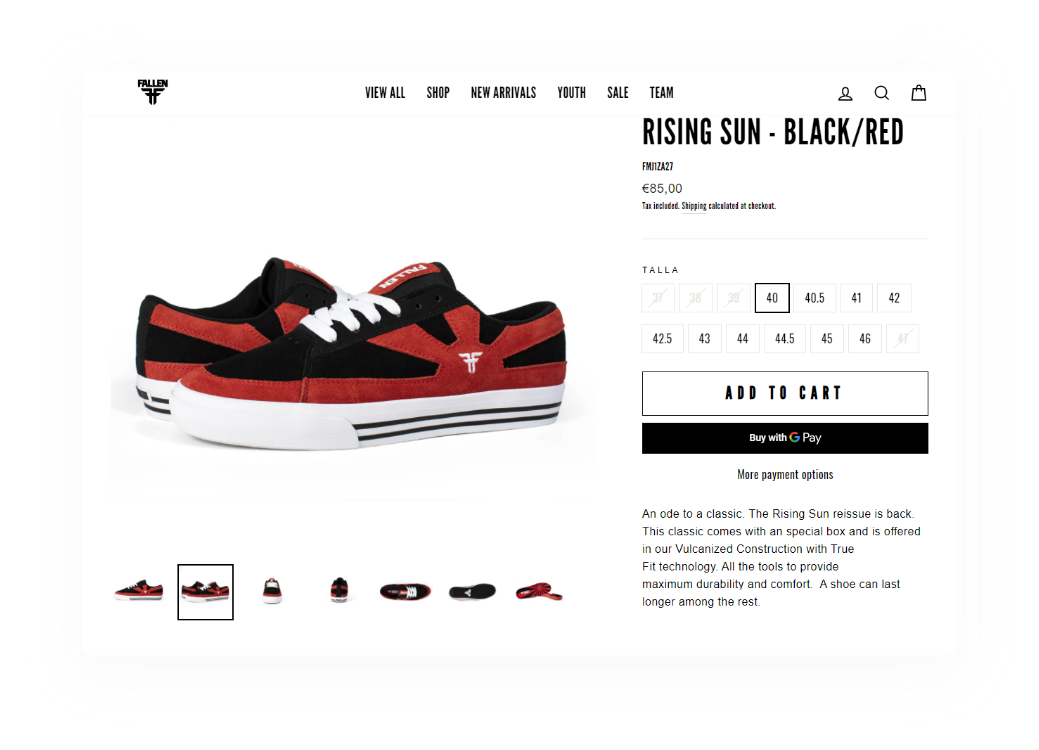 Solution
Fallen Footwear is designed, tested and destroyed by their own ambassadors, to ensure quality and durability; we worked closely with our client to make sure that the essence of the brand is maintained in the website.
Innovate Group team worked mostly in improving the user experience by developing and designing a dynamic, clear and easy to navigate site