Cannon
"We want your bed to be the most comfortable in the world" it's the mission of Cannon, the mattresses brand from Argentina that has operated in our country since the 80's. A company that works constantly in investigation, innovation and designing products that adapt to your lifestyle.
They are undisputed leaders in the mattresses industry, working with integrity, respect, overcoming spirit and teamwork.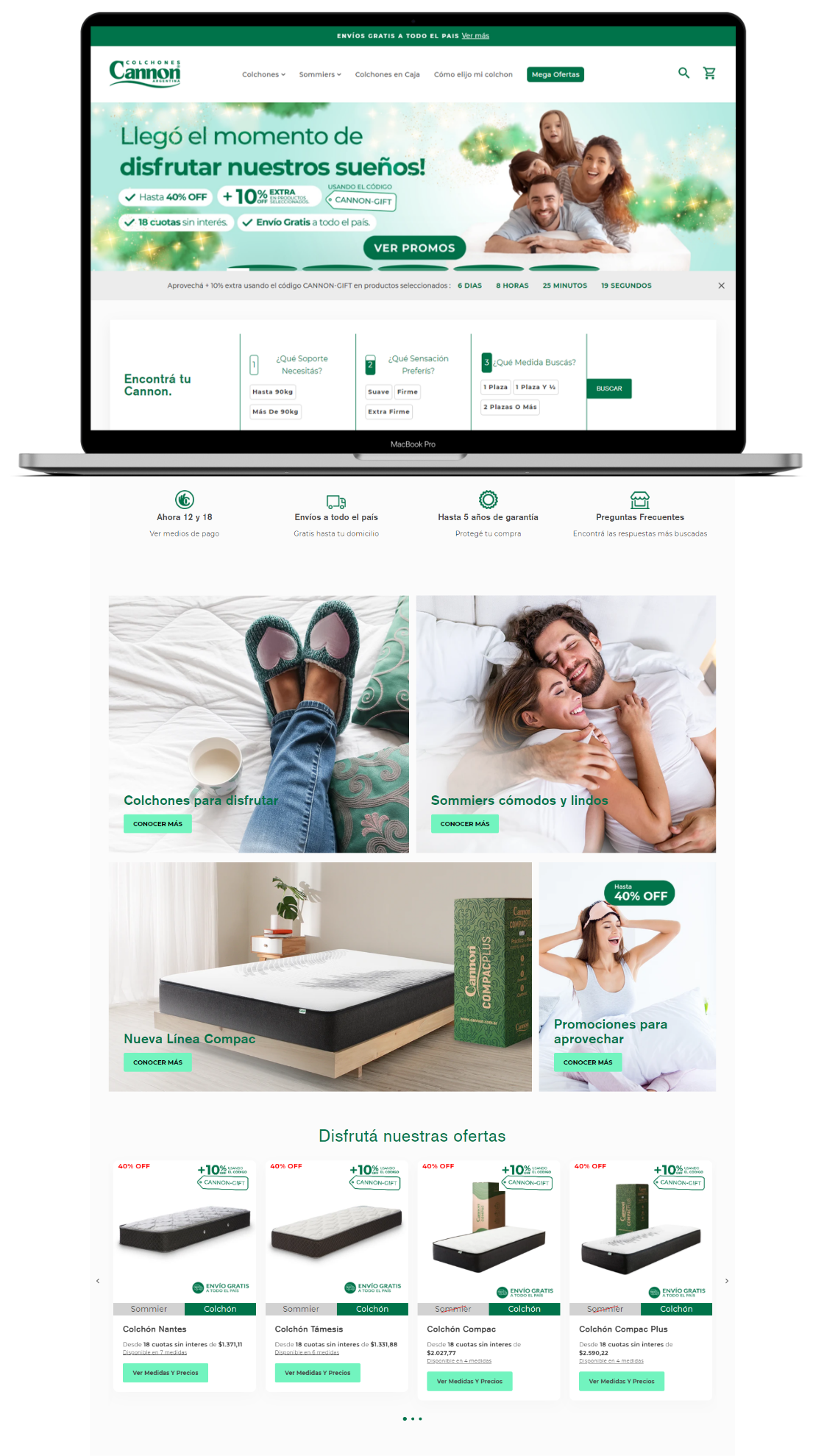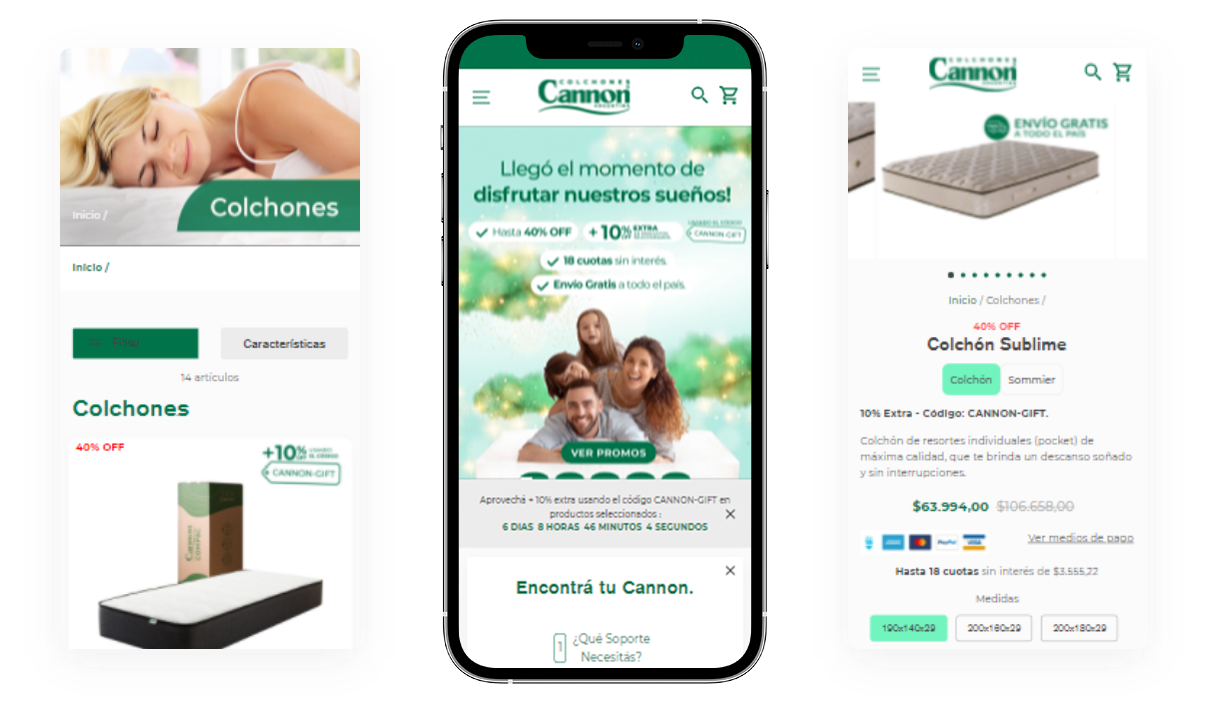 REQUIREMENTS
This brand already had a Shopify store, therefore we re-built it, making changes in the design and development, to elevate the shopping experience and provide an easier navigation.
"In Innovate, we found the partner we needed to improve the user experience of our online stores. They helped us to find a way of making changes faster and efficiently to adapt ourselves to the business needs"
Solution
Cannon is a classic, renowned and leading brand from our country, so their website needed to reflect that. We built a store that optimizes the brand's global experience .